Latest News
March 2020
Annual PDF snapshot child health profiles for upper-tier local authorities published and online child health profiles have been updated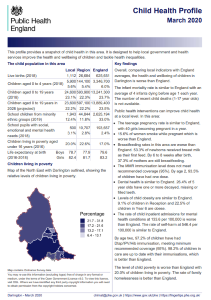 New End-of-life Health Care indicator:
% deaths with 3+ emergency admissions in last 3m of life
February 2020
Note: Issues have been found with recent updates to hospital activity indicators due to a flaw in the data source: Apr - Nov 2018,  85,000 records without a diagnosis code were submitted in East Sussex. This error affects all related geographies which include this hospital's catchment area.  
January 2020
Primary Care Networks added.
This new area type depends on suitable GP data. For more details please see the Notes
December 2019
Annual update of Cancer services and National GP profiles
October 2019
Updates for many indicators in Wider determinants of Health
Palliative and End of Life Care Profiles: Name change and Resource directory added
High impact Areas
Summaries for Early years and
Young people released: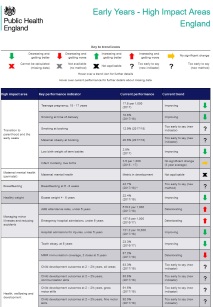 June 2019
Productive Healthy Ageing Profile launched
Data can now be downloaded with Python using the fingertips_py package
March 2019
New Child health profiles published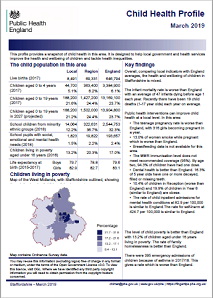 January 2019
Personalise what you see - create your own area lists using 'Your data' (top right) 
December 2018
June 2018
Overview of Child Health updated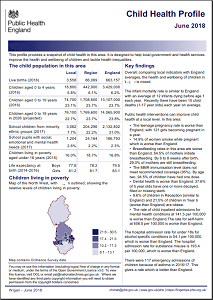 April 2018
You can now create your own lists of indicators to focus on the data that is most relevant to you. Sign up to start creating your lists.
December 2017
GP profiles: New format and new data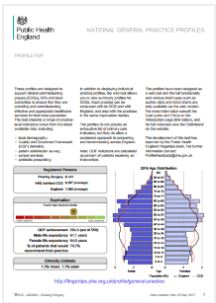 November 2017
Musculoskeletal Diseases
New profile launched
July 2017
New Health Profiles released